Please note: The Zeanah classrooms were installed by the contractor. More detailed instructions will be available soon.
Tap the University of Tennessee screen to turn the system on.
Plug in your laptop using HDMI or VGA.
Look at the cable to see what number is on the very small sticker on the HDMI or VGA cable. Stickers will say: HD001, HD002, VGA01, or VGA02.
The number on the cable corresponds to the display menu on the control panel. Example: if you plugged in using cord HD001 then choose the button for HDMI 1.
Choose Doc Cam to show the document camera.
Choose Projector 1 or Projector to show what you have selected on the left. You can show different items on projector 1 and 2.
When finished, tap the power button and choose Shut Down.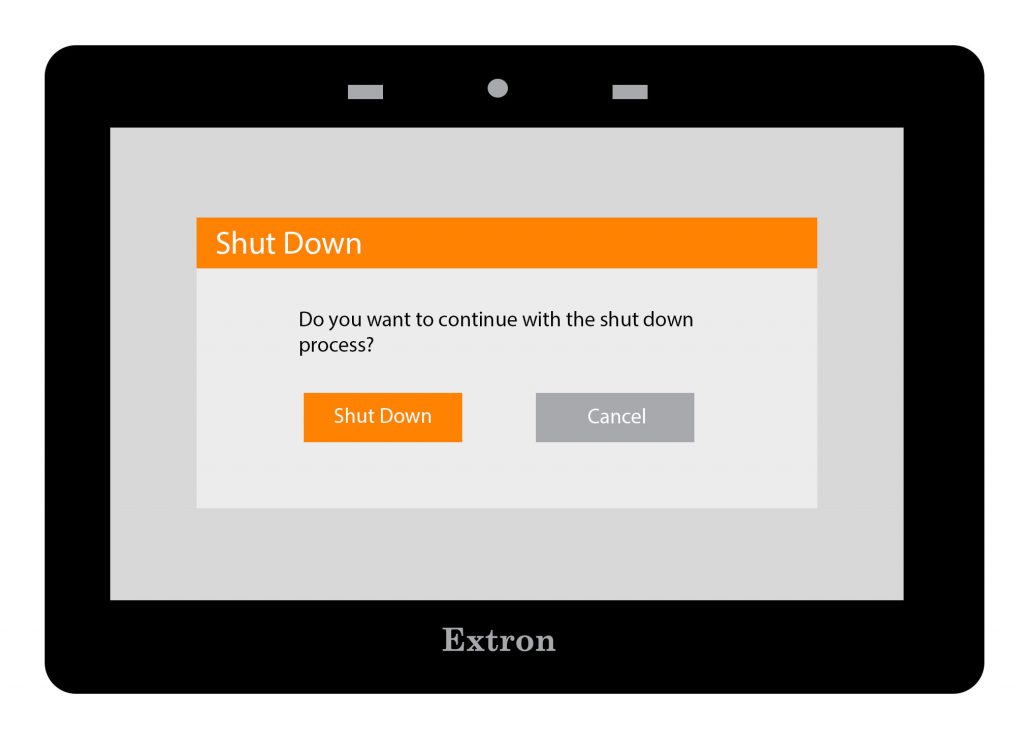 ---
When Finished
Tap Return to Main Page.
Choose System Off.
---
For more information and basic troubleshooting, go to the Technology Training area.