Get the same image on all projectors
Tap System On Same Image.
Under the Input Select menu, choose the item you wish to appear on all the projectors.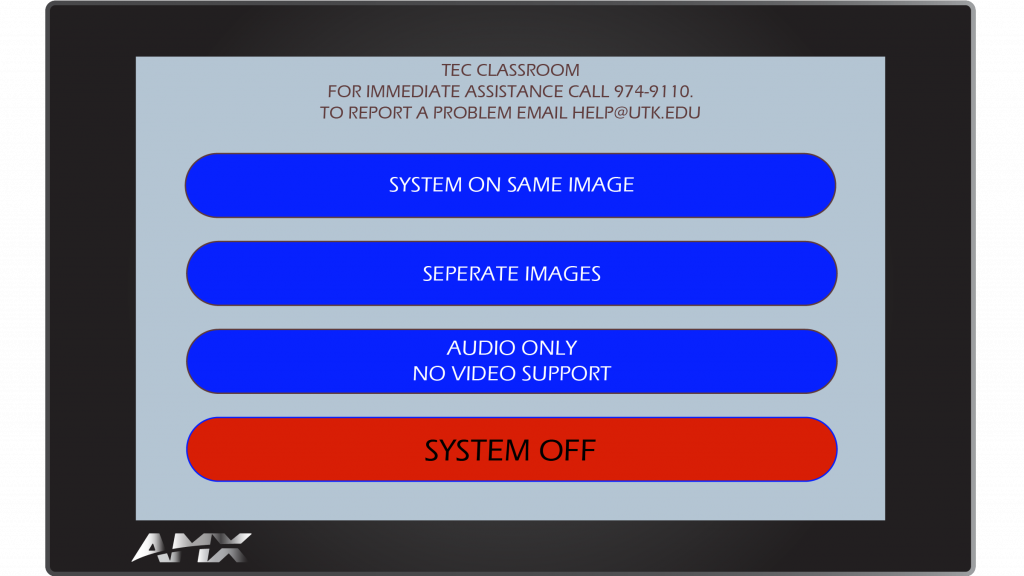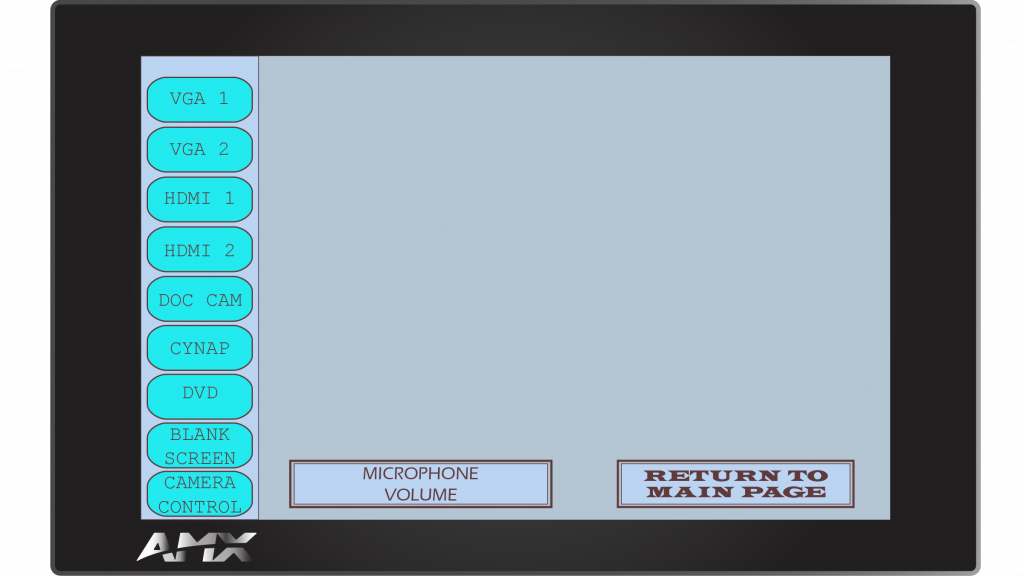 ---
Get Different images on the Outside and Center projectors.
Tap Separate Images
Under Outside projectors and Center projector menu buttons, choose what you would like to appear on each of those projectors.
Remember to choose what you want to hear from the Audio Source menu.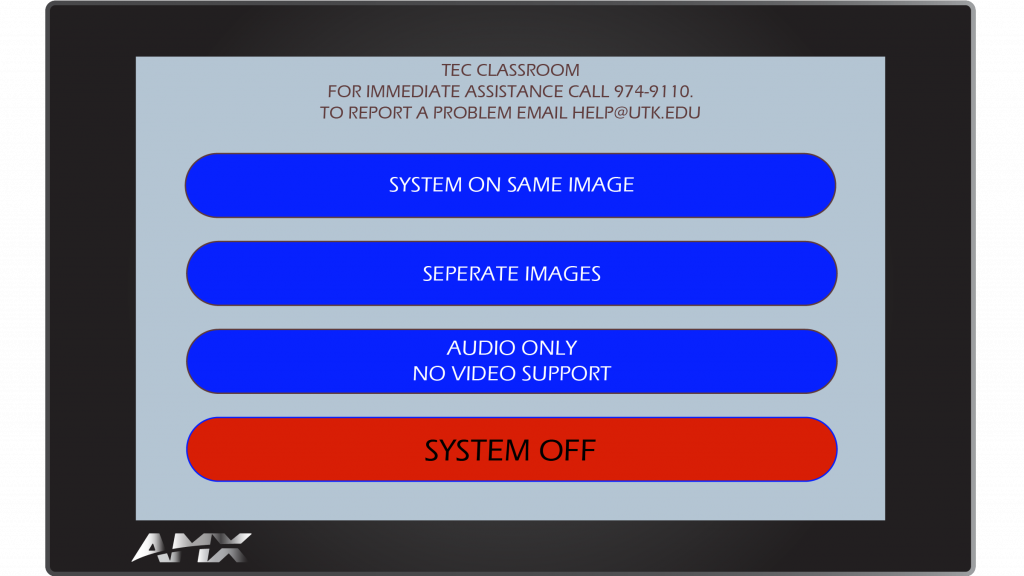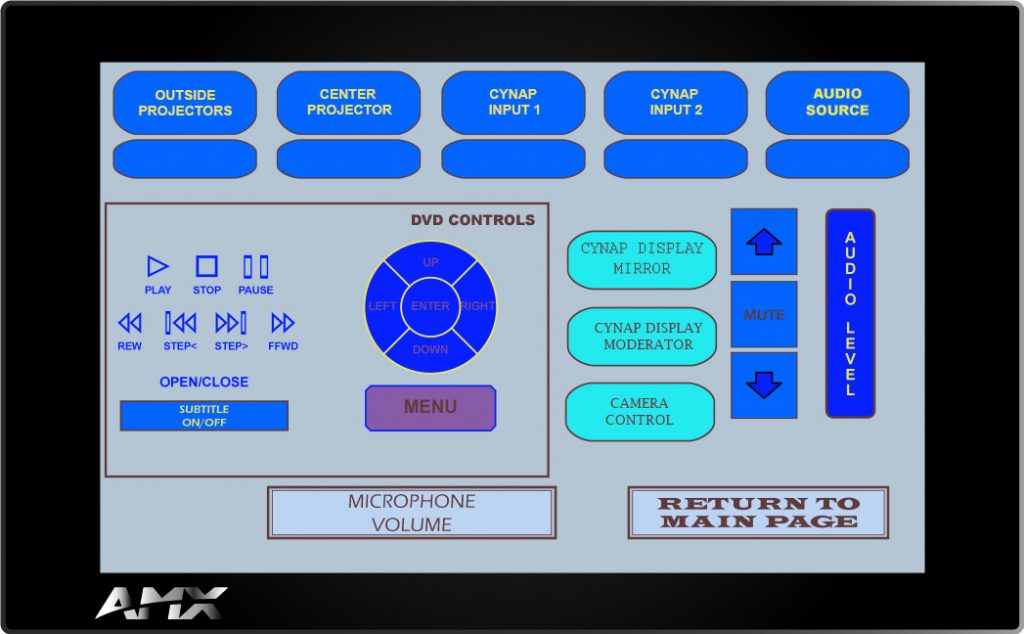 ---
When Finished
Tap Return to main page
Choose System Off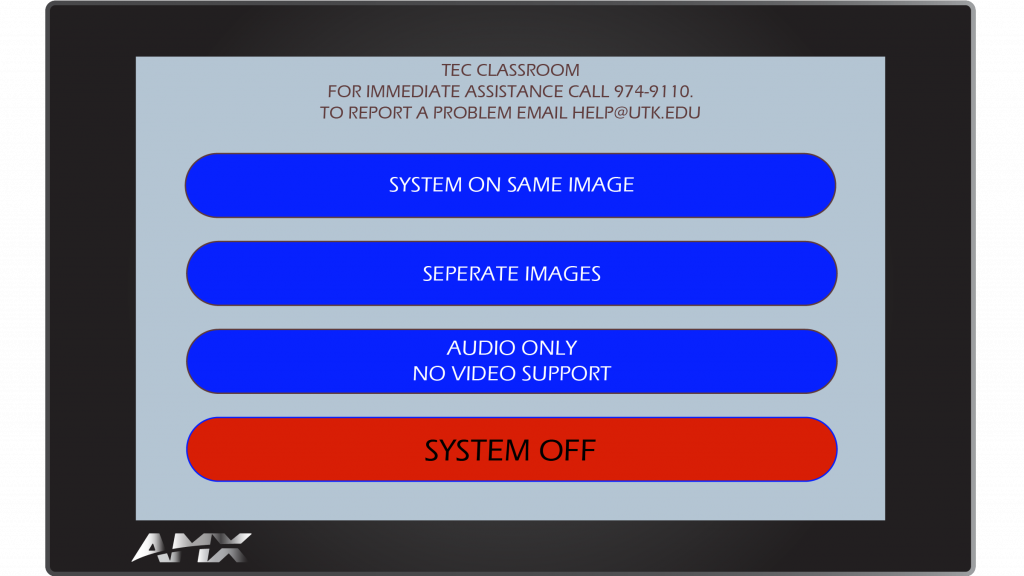 ---