This site will provide you with instructions and ideas on using the technology in your campus-hosted classroom. This site does not cover information in departmental classrooms.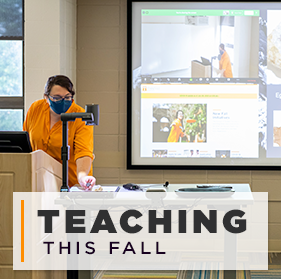 Teaching This Fall?
Do you plan on teaching in a classroom this fall? The university is actively taking measures ensure a safe fall semester. Check out these resources:
Check out OIT's new Teaching Guide for information on the new teaching modalities and how to teach in a socially distant classroom.
If you have questions and require a consultation, contact the OIT HelpDesk to have a trainer contact you. Contact the OIT HelpDesk online or by phone at 865-974-9900.
For immediate support when you are in your classroom call 865-974-9110.
Learn How to Connect to Zoom From the Classroom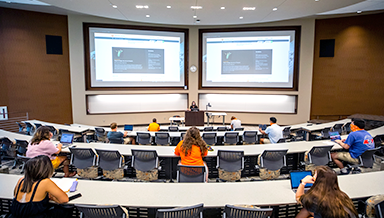 Use the Technology Training section to get more information about the technology in your classroom.
Explore

Identify the classroom technology available at the University of Tennessee, Knoxville, that will help you achieve your learning goals.
Learn More