Most medium and large classrooms have a control panel. Smaller classrooms may only have HDMI or VGA connectors that will connect you directly into a projector. Usually, the control panel is a touchscreen on the instructor podium next to the large monitor. In some rooms, the Control Panel may be a physical panel mounted to the wall.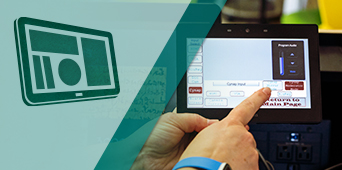 Control Panel Categories
Though Control Panel styles vary through the classrooms, they all work on the same principle. See the links below for general instructions on how to use control panels. For specific instructions on the control panel in your classroom, use the Find Your Classroom search to locate your building and room number.
New Control Panels
In many classrooms, control panels have been updated with a new style that will eventually replace all of the styles below.
To turn on your system, you'll press the Turn System On button. When finished, you'll return Home and press Turn System Off.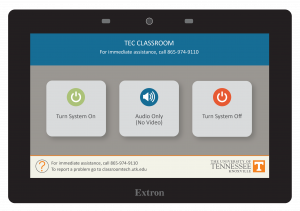 To choose what you show on the screen, select screen, and then choose the option you want to show. In a classroom with one screen, you'll have only the "Screen" option to choose from. In classrooms with multiple screens, you'll have the option to show different images on each screen or can choose to have the same image on each screen.
Older-Style Control Panels
Medium Classrooms
Medium classrooms can fit approximately 20-40 students, one to two projectors, and control panels with only one display option.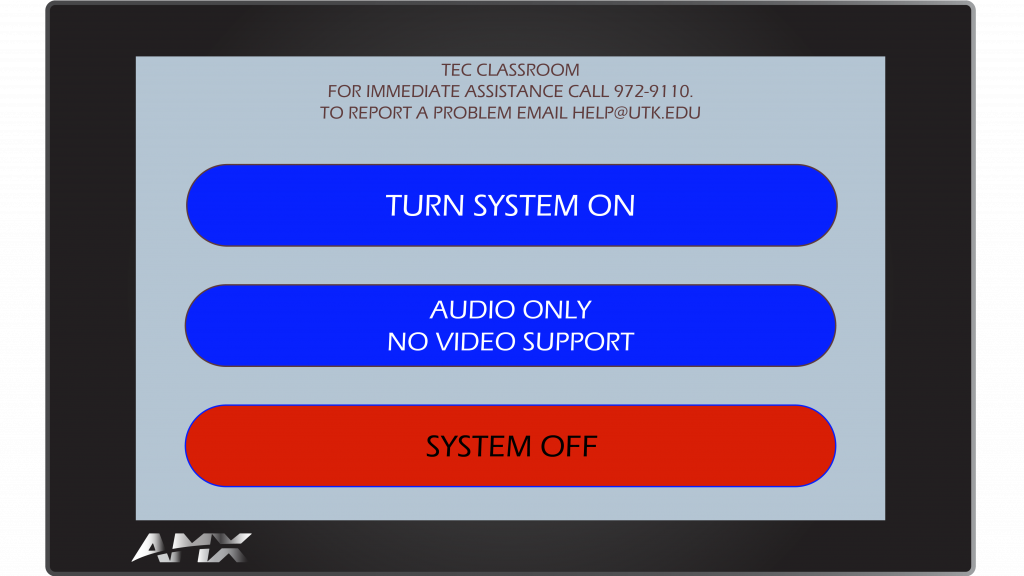 Large Classrooms and Lecture Halls
These rooms can fit 50 or more students and have control panels with multiple options for displaying projectors. You can choose to have the same image on all projectors different images throughout the room.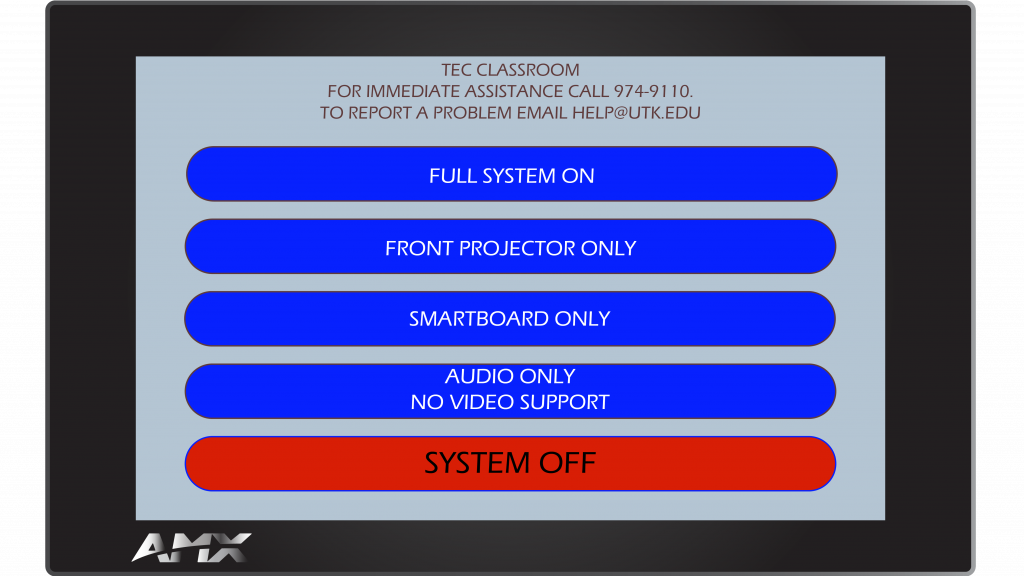 Physical Control Panels
Physical Control Panels are located in some rooms on campus. These panels are mounted to the wall and will have buttons to press or turning the display on/off, choosing HDMI, VGA, or Cynap – depending on the room. Use the round turn button to increase or decrease audio volume in the room.
Other Resources
Basic Setup
Troubleshooting