Tips:
On your control panel, try muting/unmuting the system and then raising the volume level.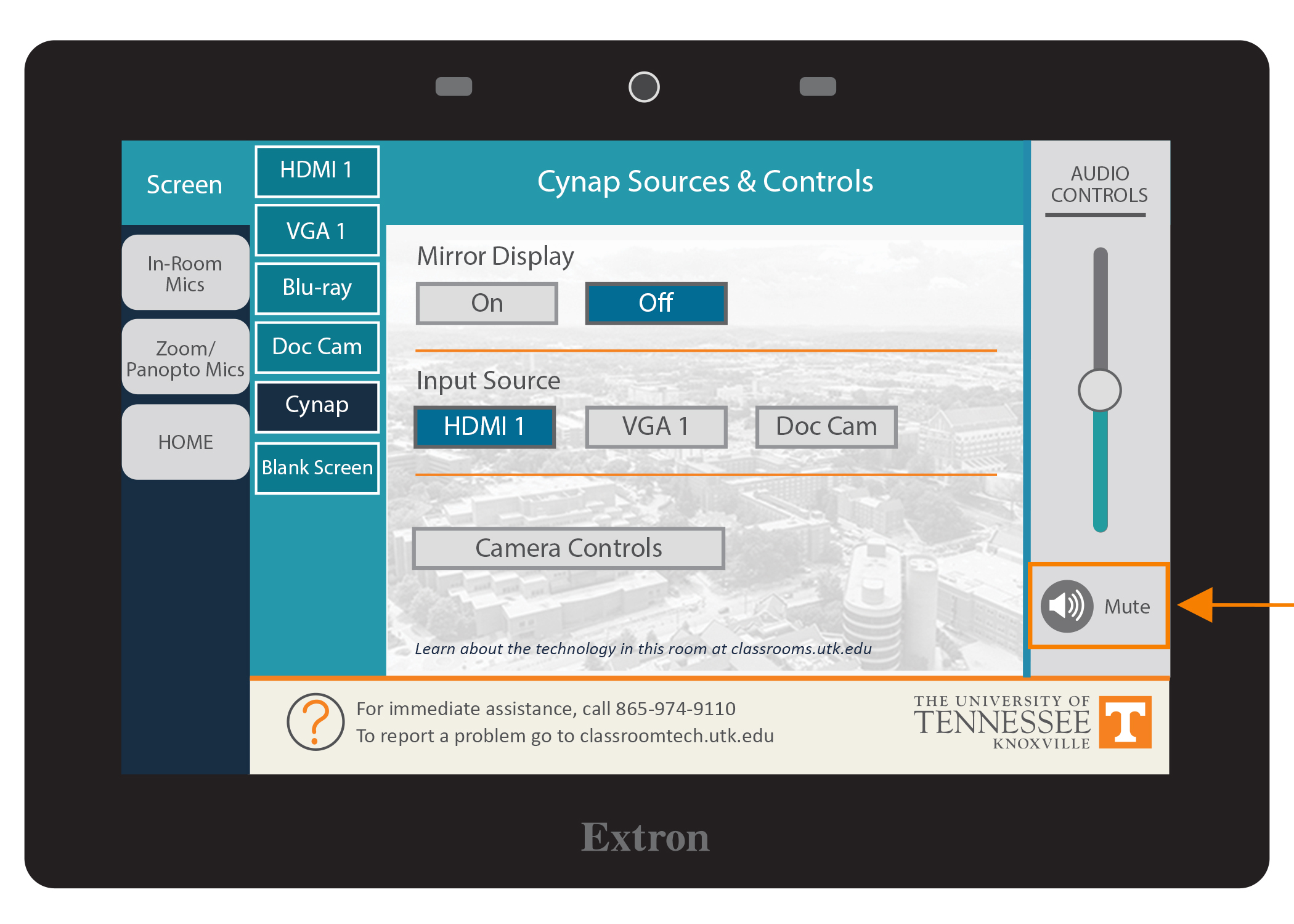 Check your laptop sound to make sure you have the room sound selected. This should be automatic with HDMI.
If plugging in with VGA, make sure you remember to also plug in the audio cable.
If you are in a classroom with more than one screen and have chosen to have different images on different screens, make sure you look at the Room Audio controls to ensure you have chosen the correct source for your audio.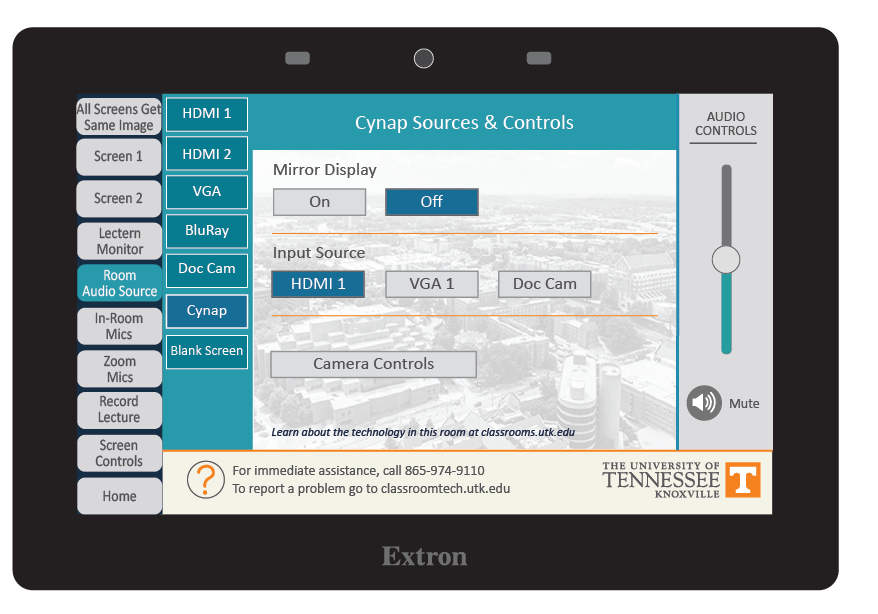 When in a Zoom meeting or recording with Panopto, make sure you have the lapel-style lavalier mic turned on and are using it. Sound will not be picked up in Zoom or Panopto without using microphones.
When starting a Zoom session, make sure you do choose to enable audio.
Helpful Guides