Display Image on the Both Screens or One Screen
Choose Full System On to display on both screens or choose Front Projector Only or Smartboard Only to have the image appear on one screen.
Under the menu on the left, choose the item you wish to appear on the screen(s).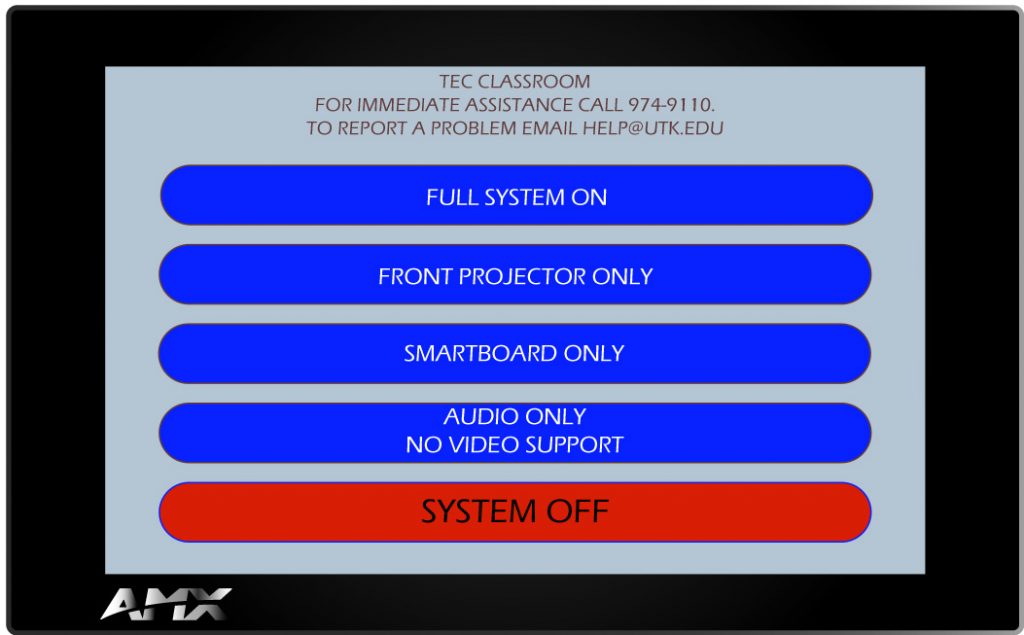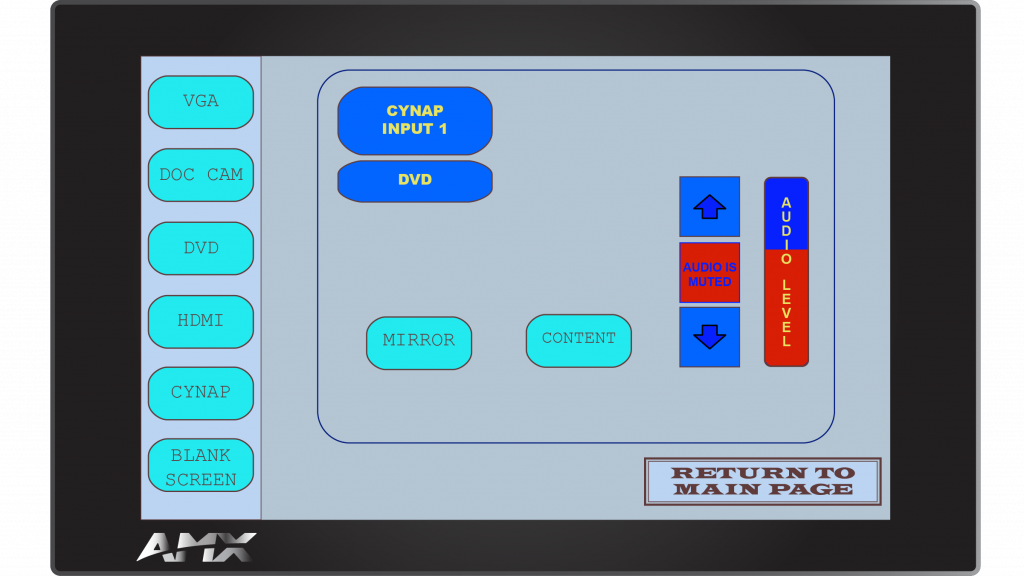 ---
When Finished
Tap Return to Main Page.
Choose System Off.