Room Technology Updated: Winter 2019
Max Capacity: 15
Your Room Contains
1 Ceiling Projector(s)
Control Panel: Wall Style 4
1 Gooseneck Microphone(s)
Windows Computer
Getting Started With...
To project a laptop
Tap Display On
Plug in your laptop with VGA or HDMI. You may need to choose either PC or Wall Plate (HDMI) to project).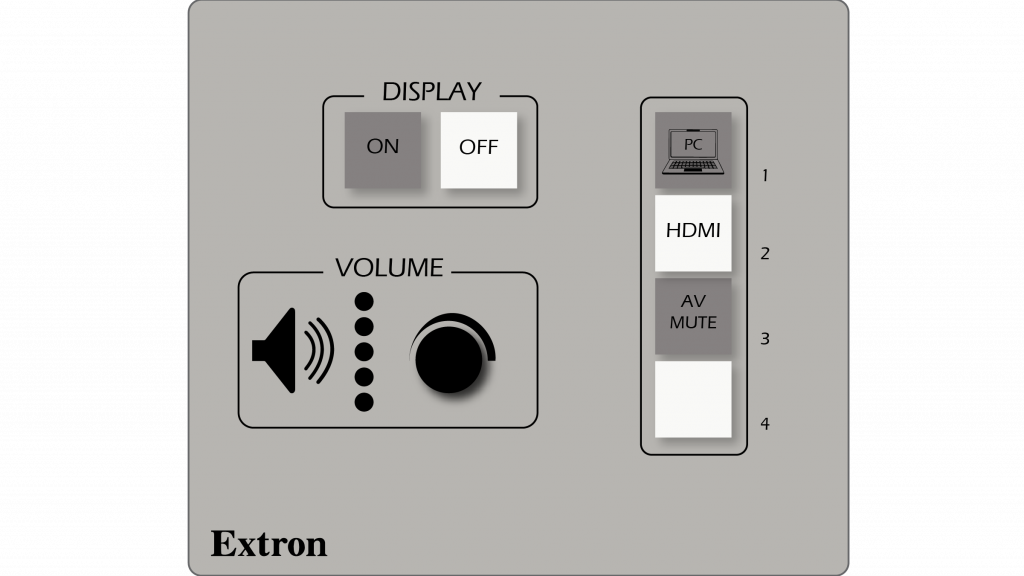 ---
When Finished
Tap Display Off.
---
For more information and basic troubleshooting, go to the Technology Training area.
This room contains a departmentally-controlled Windows computer and monitor.