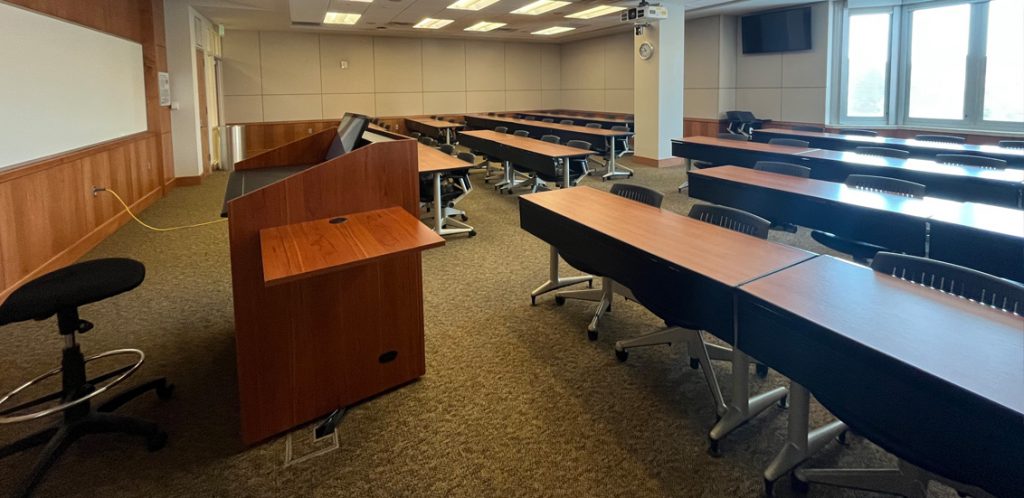 Haslam Business Building 423
Room Technology Updated:
Max Capacity: 46
Your Room Contains
1 Ceiling Projector(s)
1 Podium and 1 Wall Monitor
1 ceiling Document Camera(s)
Camera
1 Lapel Microphone(s)
1 Gooseneck Microphone(s)
For Training Help with This Room
Getting Started With...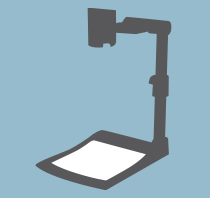 The document camera located in your classroom allows you to easily display documents, objects, and simple demonstrations to an entire classroom and/or lecture hall.
Key Features:
Zoom wheel, which allows for closer details of the images or objects being projected
Continuous auto-focus that adjusts as you zoom in and out to keep your image in clear focus
LCD preview
A brightly lit working surface
Loop-pull up for easy setup
Freeze frame, which freezes the image displayed through the projector system
How to Use the Document Camera:
Lift up the document camera with the loop-pull and the camera will automatically turn on.
Place your document or demonstration on the working surface
Ensure auto-focus is enabled to have a continuous clear presentation
Other Resources: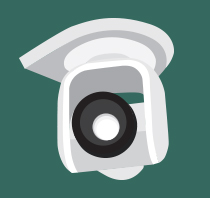 The camera in your classroom can be controlled by the Control Panel in your room. You should see a Camera control button on the panel. This is usually under the Cynap menu. On this button, you can pan, tilt, and zoom in with your camera. In some classrooms, cameras may have preset controls that will move them to a set spot and zoom. Try out the controls available to you in your room.
Tip: if you are zoomed in, the pan and tilt will be more pronounced. Zoom out to have more control over the movement of the camera.
These cameras are set up to use with Zoom or Panopto, which you can access through the WebRTC app on your Cynap.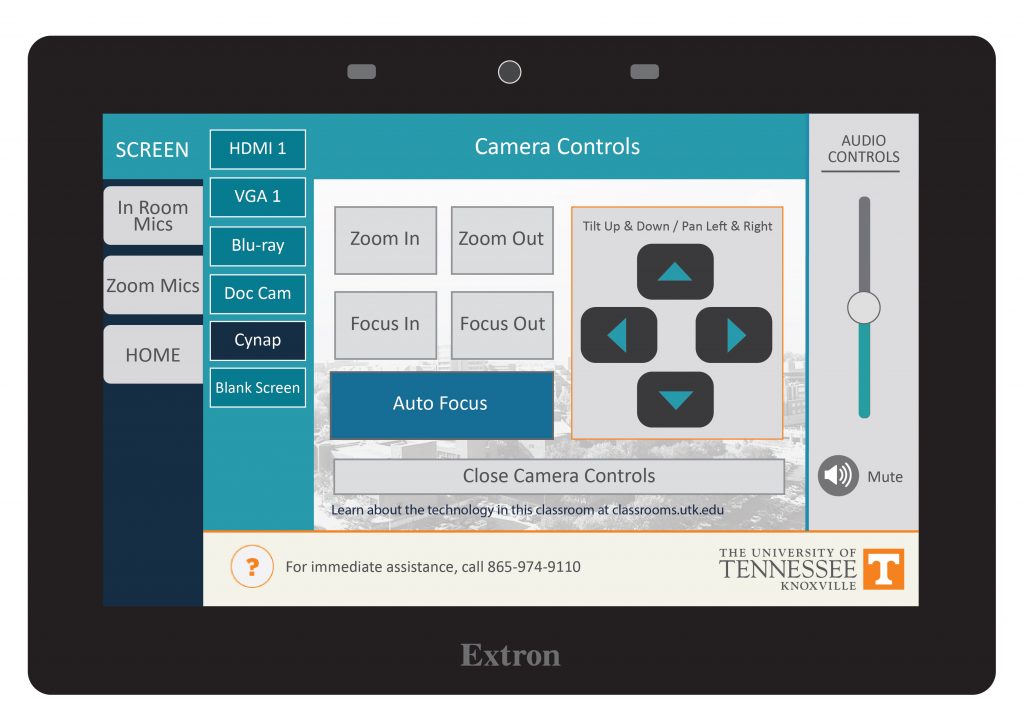 This room has a departmental Windows PC with a touchscreen monitor. Use the monitor to control the camera and room sound. Training sessions for HBB classrooms available on request. Contact haslamhelp@utk.edu or 865-974-4600.