The easiest way to connect an Android phone to Cynap is using the vSolution app by Wolfvision.
Connecting an Android Phone to Cynap using vSolution by WolfVision
Step 2: Select the second tab from the left on the bottom.
Step 3: Select Ok when prompted to turn on nearby device discovery.

On the next pop-up window, select Allow to authorize vSolution App to connect to nearby devices.
Step 4: To grant location permission and nearby device permission, select Ok. At the pop-up window, select While using the app or Only this time depending on your preference.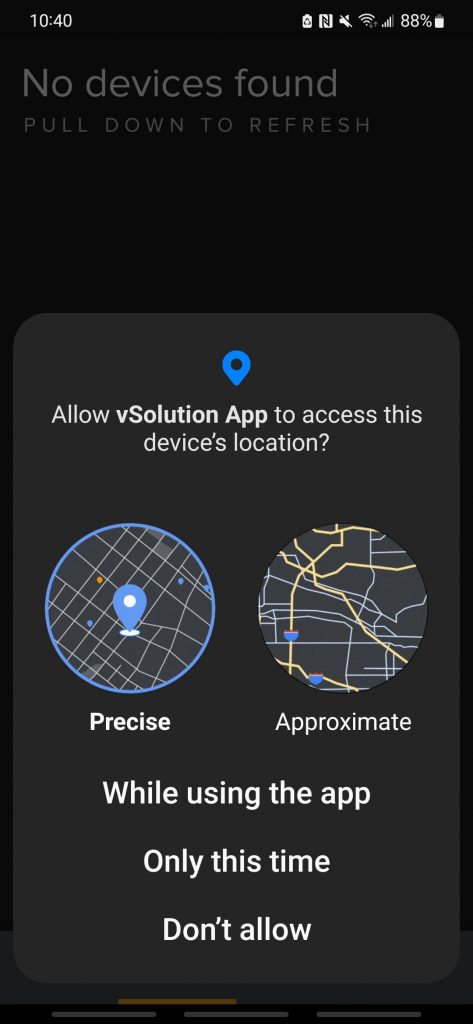 Step 5: Select the device you would like to connect to from the list.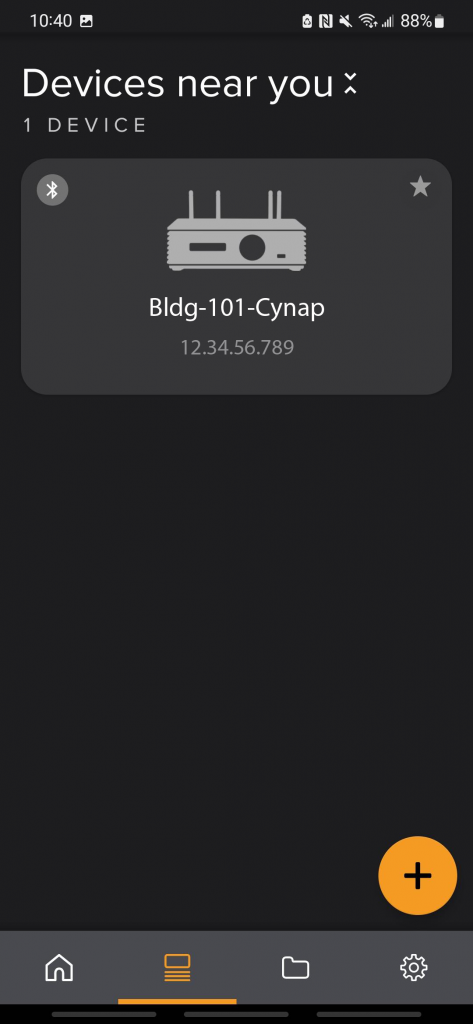 Step 6: Under Mode Selector, select vCast.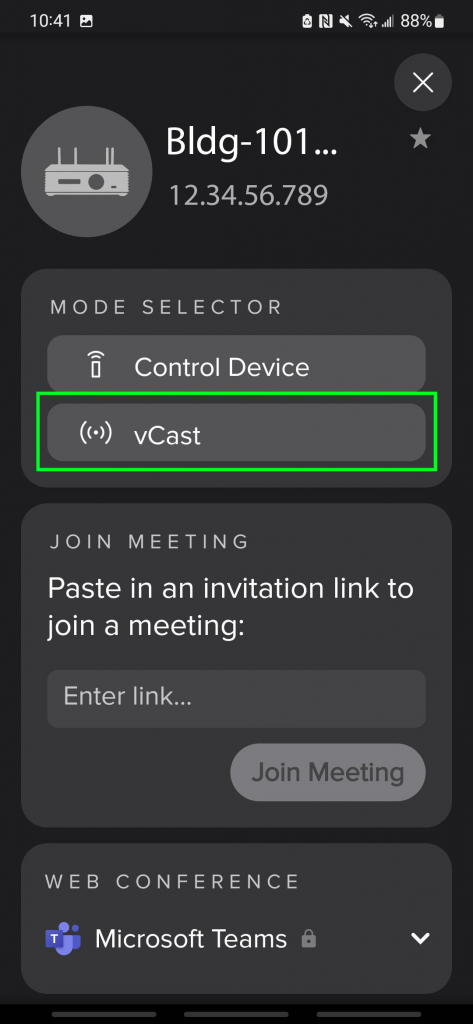 Step 7: Select casting options according to preference. Input any desired name as Username, and enter the PIN that shows up on the Cynap. The PIN is normally to the right of the IP address but will pop up to the top middle of the Cynap screen when it senses a connection request.
Step 8: Select Start Now when prompted.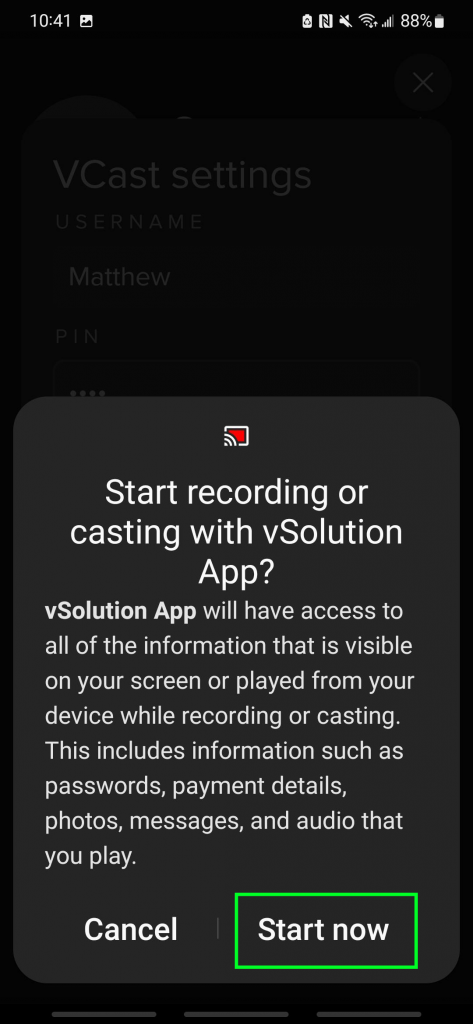 Step 9: To pause or end vCast, swipe down and choose Stop.