Display an Image on the Screen
Tap Turn System On.
Select Wall Plate.
Plug in your laptop using the HDMI or VGA cable. The wall plate will detect your laptop.
Note: if you use VGA, ensure you have also plugged in the audio cable in order to have sound.
On the Cynap, tap the + button.
From the Cynap + menu, choose Cynap Input to display the laptop.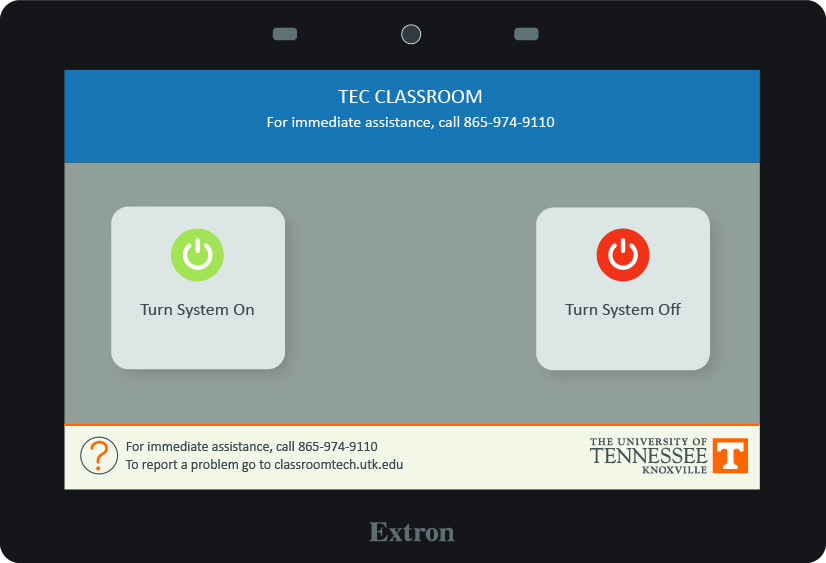 When Finished
Press the Home button.
Choose Turn System Off.
---