Turning on the Projector System
Tap Turn System On
Under the Projector menu, choose the item you wish to have projected.
Under the Podium menu, choose what item you wish to display on the instructor podium screen.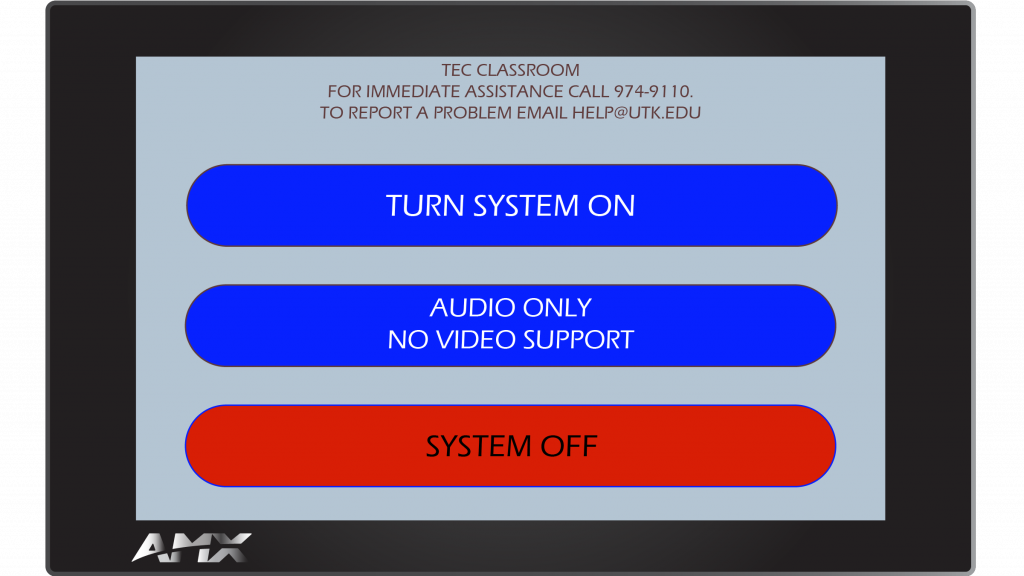 ---
When Finished
Tap Return to Main Page.
Choose System Off.
---
For more information and basic troubleshooting, go to the Technology Training area.