To turn on the wall screen, tap the Proj On button.
If you wish to connect your laptop, choose HDMI or VGA.
Turn the dial to turn sound levels up and down in the room.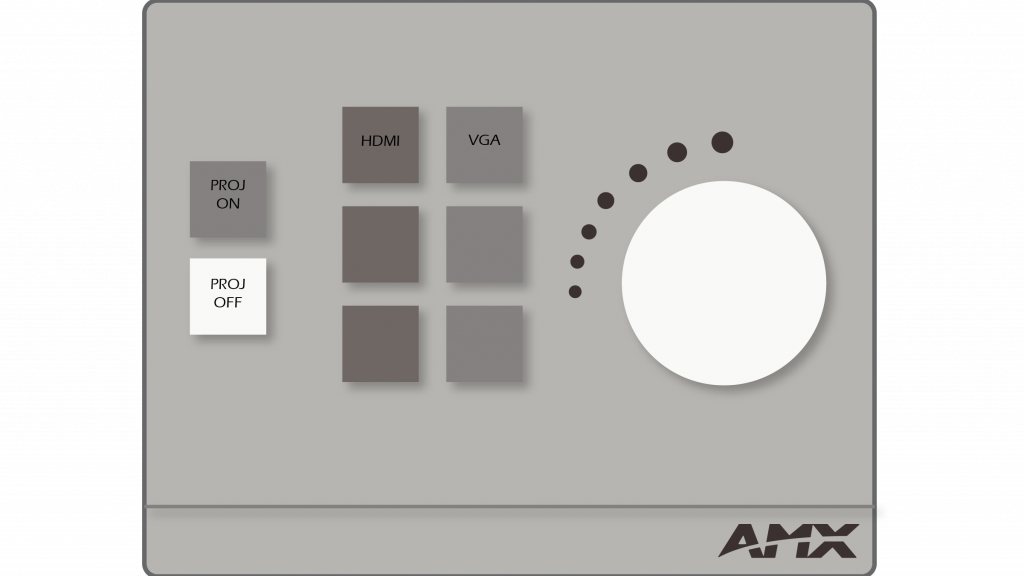 ---
When Finished
Tap Proj Off.
---
For more information and basic troubleshooting, go to the Technology Training area.