Display on Projector Screens:
Tap Full System On.
Under the Proj Input menu on the left side of the screen, choose the input or device you wish to display on the projector screen.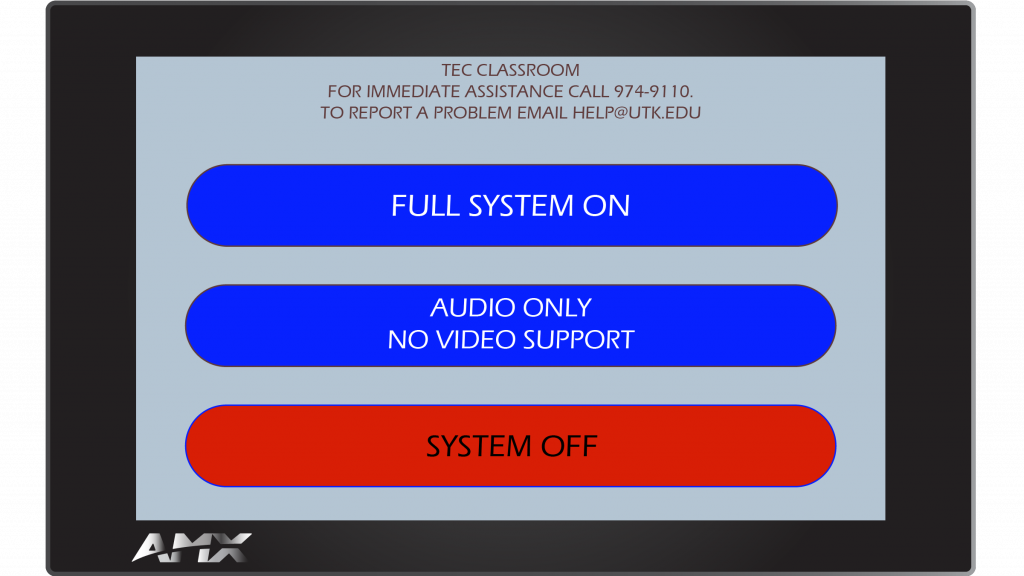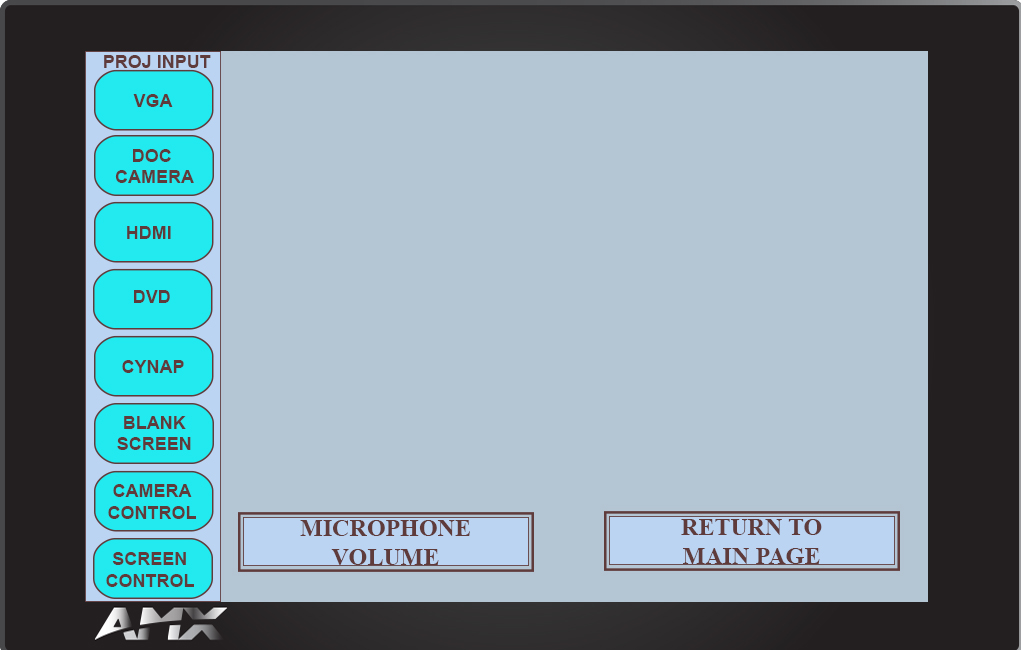 ---
When Finished
Tap Return to Main Page.
Choose System Off.
---
For more information and basic troubleshooting, go to the Technology Training area.