This page will give updated notes on troubleshooting problems with Mac laptops.
Problem: MacBook Green Screens
Some MacBooks will occasionally have issues connecting via HDMI to Cynap, especially when you go to share the screen via Zoom or Panopto. This is probably due to the Mac connecting via HDCP, a Digital Rights Management (DRM) security feature installed by Apple designed to prevent showing copyrighted material. We've seen this more often in classrooms with AMX control panels than Extron control panels because we are able to turn off HDCP on Extron units. As classrooms are upgraded to newer technology, Extron units will replace AMX control panel units.
Solution:
Try connecting a different way. If you are connected via HDMI, try using either AirPlay (Screen Mirroring) or a VGA adapter. If you are connected via AirPlay (Screen Mirroring), try using either HDMI or a VGA connector if you get a green screen. VGA connections will almost always fix this issue, though these require older VGA adapters.
Tip: If you are not able to connect via AirPlay AND you do not have a VGA connector:
You may want to save your presentation to Google Drive, OneDrive, or Canvas. Cynap has an onboard web browser that you could bring up your files from the cloud storage or web page and display them that way. This way, if you do experience the green screen when connecting with HDMI, you will have a backup. You can also go directly to websites, such as YouTube to play videos.
Mac Not Playing Sound Over Classroom Speakers?
Is your Mac connected with HDMI in the classroom no longer playing sound over the room speakers? Recently, Macs began not switching to the room speakers automatically when plugged in with HDMI.
Solution: Switch Sound Output
Step 1: Go to your Apple menu in the upper left of your screen.
Step 2: Choose System Settings.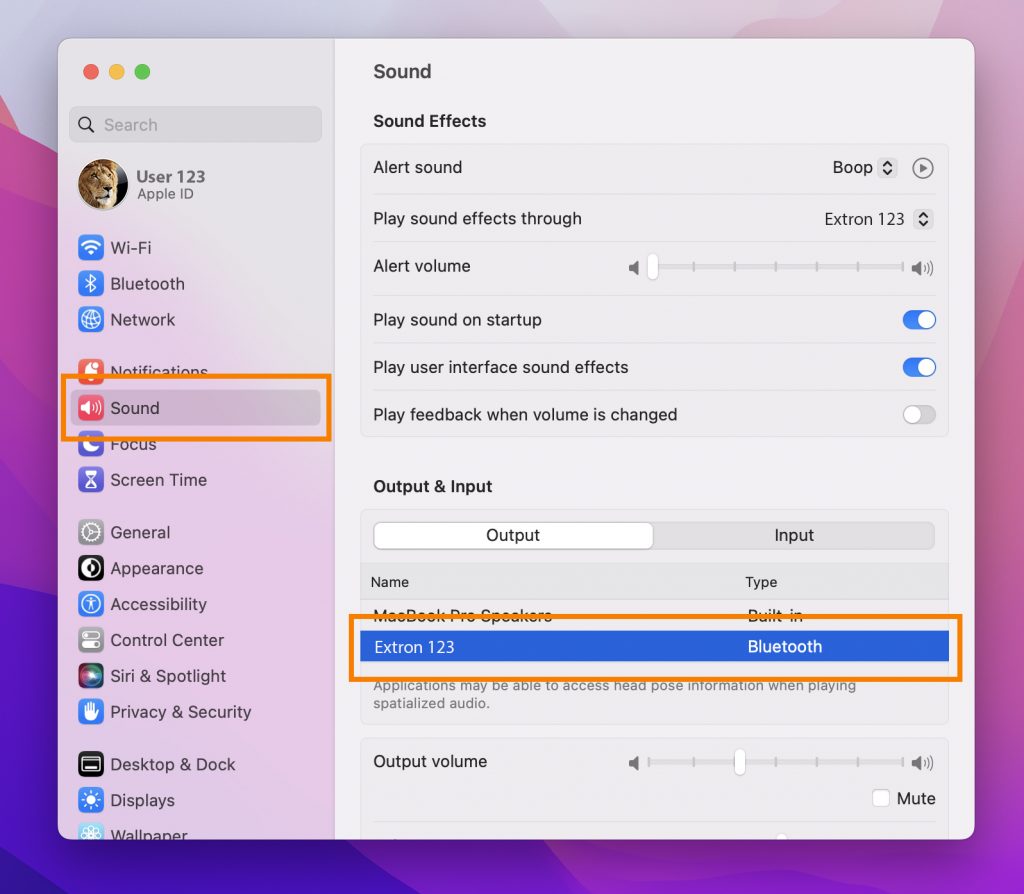 Step 4: Under the Output menu, switch from your Mac speakers to the room speakers. These probably start with a DVX, Divx, or Extron in the menu.
Step 5: Macs connected to the Cynap wirelessly with Screen Sharing (AirPlay) should work fine when playing sound.
Helpful Links