Is AirPlay not displaying your Mac screen correctly when connecting to Cynap? Follow the steps below.
AirPlay Display
Step 1: Go to the Apple menu in the upper left and choose System Preferences. Then choose Displays.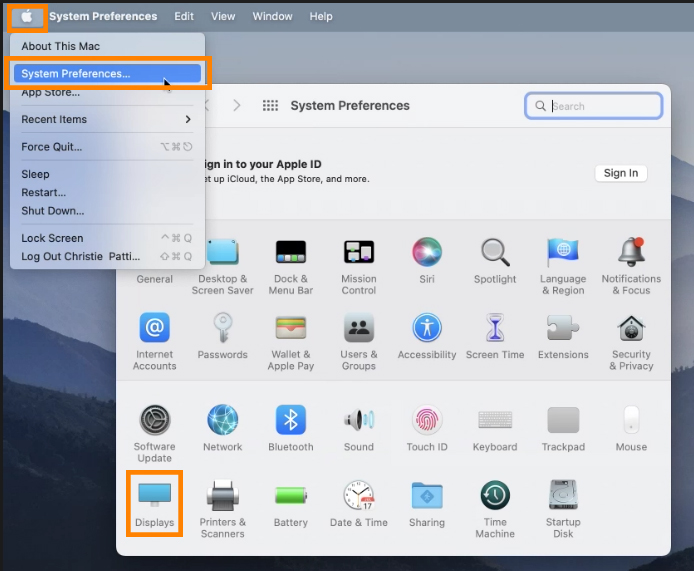 Step 2: Go to the Display Settings menu.
Step 3: Under the Display Settings menu, you should see a drop down menu under Use As where you can choose to Mirror for your device's display.
Note: the name of the device will vary from classroom to classroom.
If you are having other issues connecting via AirPlay, check out this page.