These instructions will help you to hold a Zoom meeting or record your lecture using Zoom and Cynap in your classroom.
Step 2: Share Your Device
Share the device(s) you want to record. (This link will open in a new tab)
Note: you can share your laptop either wired or wirelessly on Cynap.
Step 3: Tap the Cynap screen and select [+] button
Step 4: Choose WebRTC

Step 5: Choose the Zoom Icon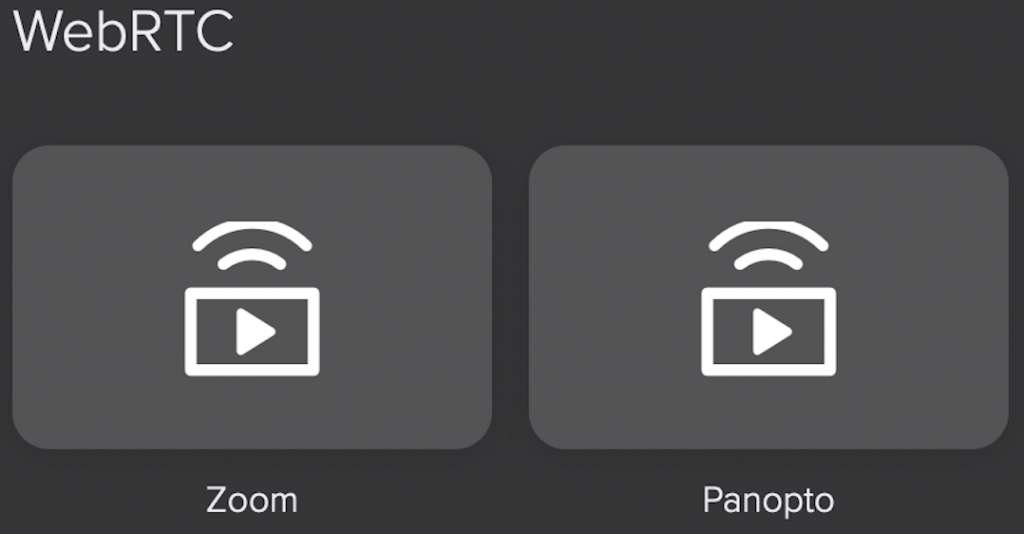 Step 6: On the Zoom page, choose Create or Edit account to login with your NetID and Password
Note, you will need to authenticate using Two-Factor authentication.
Create or Edit Account allows you to start a recurring meeting.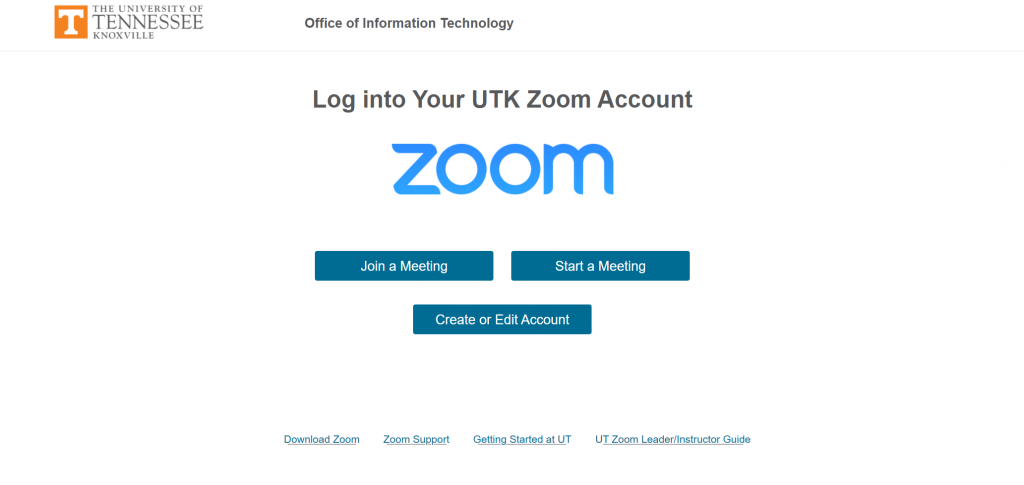 Step 7: Start your meeting
Select the recurring meeting you wish to start and choose start.

Step 8: Choose Join from your web browser
Note, the text is at the bottom of the page below the blue button prompt for launch meeting.

Step 9: Choose Allow or Block
Choose either Allow or Block for notifications. It does not matter which you choose.
Step 10: Select Join Audio by Your Computer
To be heard on your Zoom recording, use the lapel mic.
Step 11: Share Screen
On the WebRTC window, choose the Share Screen icon at the bottom of the Zoom window.

Step 12: Select which open windows you wish to share.
Note, this would be your laptop connected with HDMI or VGA or document camera chosen as Cynap Input or a wirelessly connected laptop, phone, or tablet.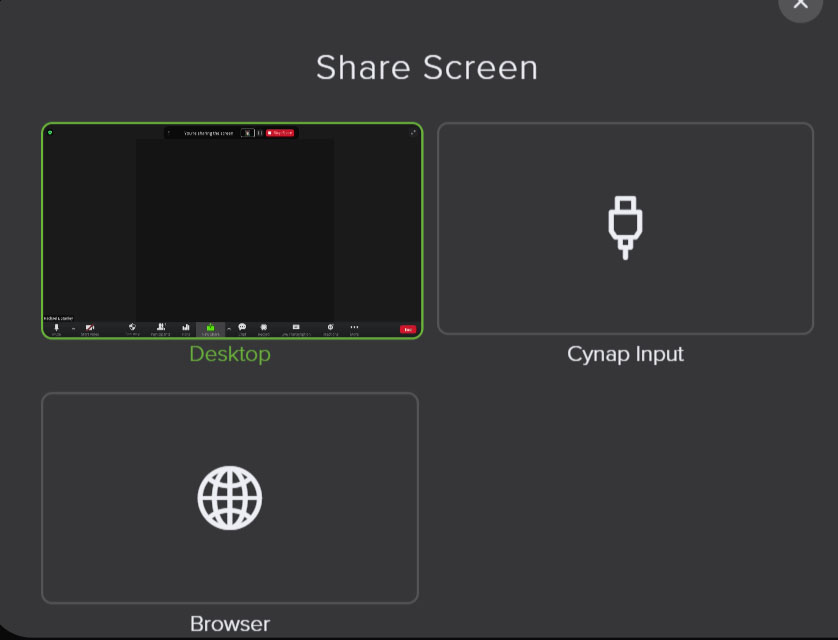 Step 13: Record Your Presentation
Select the record button on the WebRTC window to record your Zoom presentation. Presentations are automatically recorded to the cloud and recordings will be copied over to Panopto for you.
Note, the room camera turns off when sharing the screen. To turn the camera back on, select Start Video again.

Printable PDF Instructions