These instructions will help you to hold a Zoom meeting or record your lecture using Zoom and Cynap in your classroom.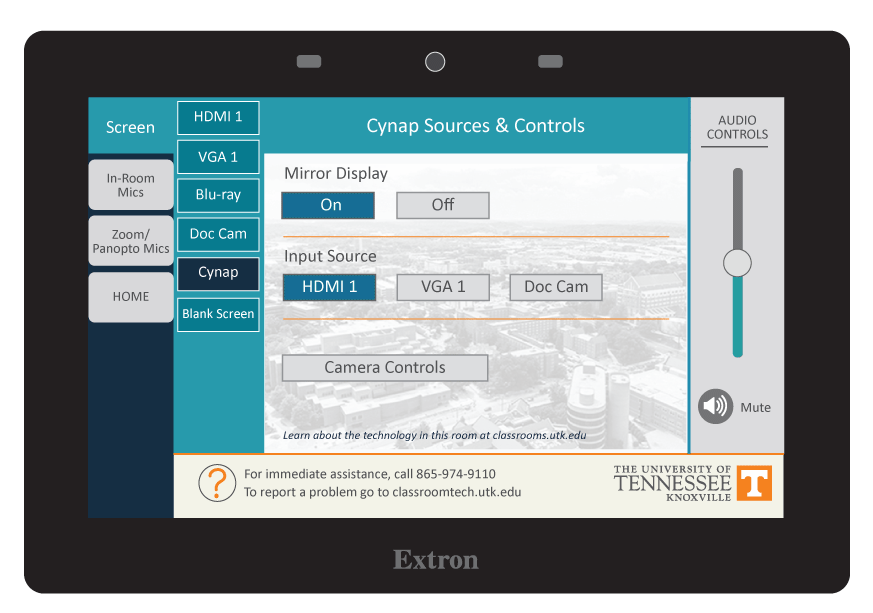 Step 2A: Prepare to share the document camera or your device (example: laptop connected by HDMI or VGA).
On the Control Panel, ensure your Mirror Display is set to ON.
On the Control Panel, under the Cynap Input menu, choose what you want to display (HDMI, doc cam).
Note: you can share your laptop either wired or wirelessly on Cynap.
Step 2B: Share the document camera or your device (example laptop connected by HDMI or VGA)
Tap the Cynap screen and select [+] button
Tap Cynap Input to bring up the device you previously selected on the Cynap Input menu (laptop plugged in with HDMI or doc cam).
Step 3: Choose WebRTC

Step 4: Choose the Zoom Icon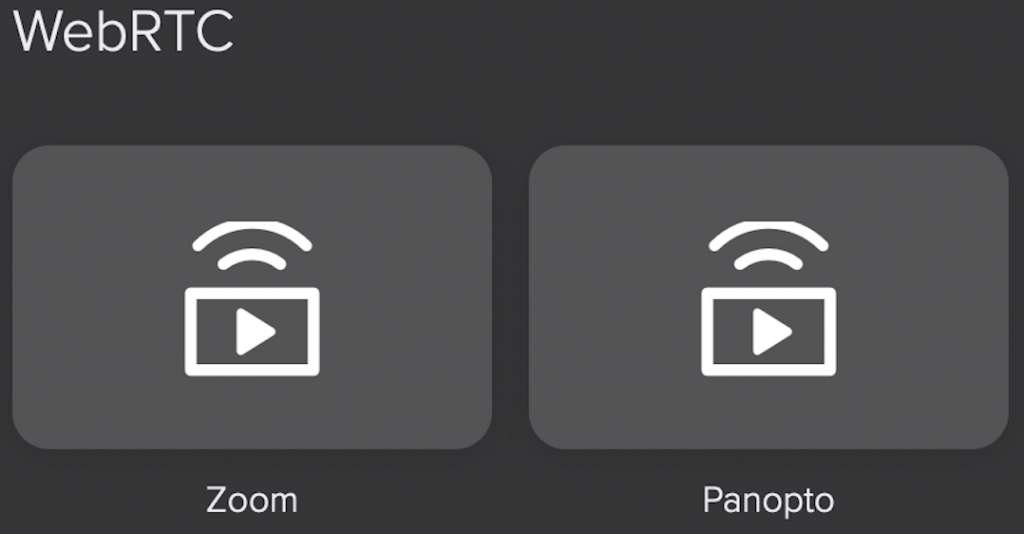 Step 5: On the Zoom page, choose Create or Edit account to login with your NetID and Password
Note, you will need to authenticate using Two-Factor authentication.
Create or Edit Account allows you to start a recurring meeting.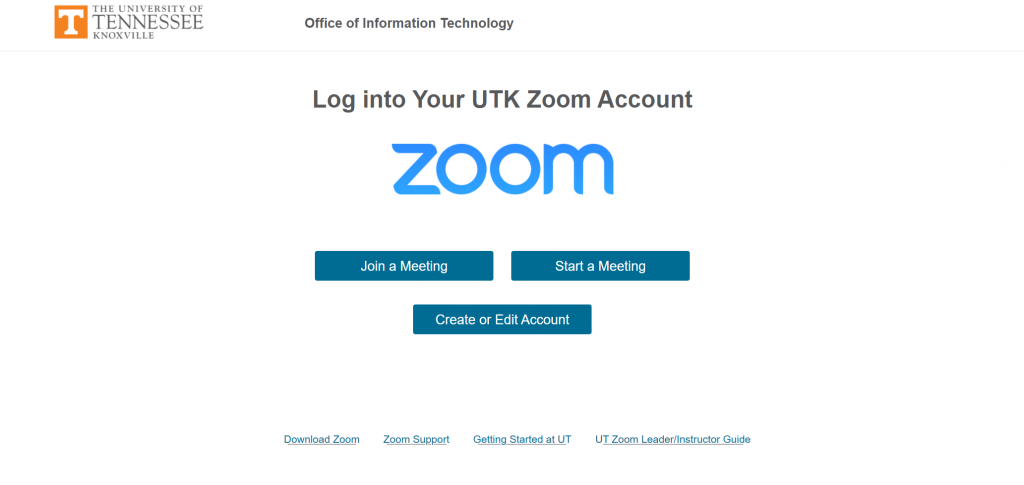 Step 6: Select Join Audio by Your Computer
This may automatically join for you. However, if it does not, press the blue Join Audio by Computer button. Make sure you use the lapel mic. Make sure you unmute from the microphone icon on Zoom. Note you will not see the green indicator for sound until you have either started a recording or have someone in your meeting.
Step 7: Share Screen
Remember to use the lapel mic in order to be heard on your recording or in your meeting.

On the WebRTC window, choose the Share Screen icon at the bottom of the Zoom window.

Step 8: Select which open window you wish to share.
Note, this would be your laptop connected with HDMI or VGA or document camera chosen as Cynap Input or a wirelessly connected laptop, phone, or tablet.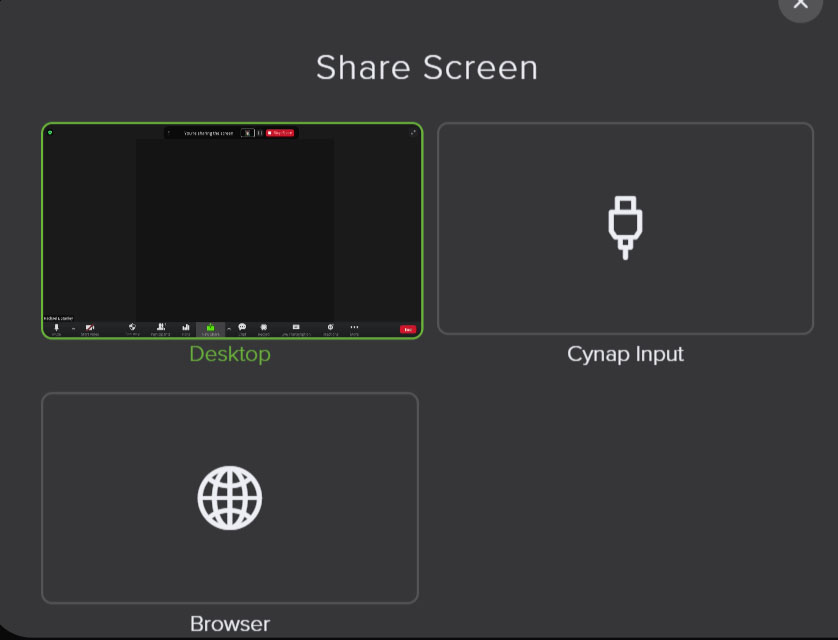 Step 9: Record Your Presentation
Select the record button on the WebRTC window to record your Zoom presentation. Presentations are automatically recorded to the cloud and recordings will be copied over to Panopto for you.
Note, in some rooms, the room camera turns off when sharing the screen. To turn the camera back on, select Start Video again.

Printable PDF Instructions