These instructions will help you to record your lecture using Panopto and Cynap in your classroom.
Step 2: Share Your Device
Share the device(s) you want to record. (This link will open in a new tab)
Note: you can share your laptop either wired or wirelessly on Cynap.
Step 3: Tap the Cynap screen and select [+] button
Step 4: Choose WebRTC

Step 5: Choose the Panopto icon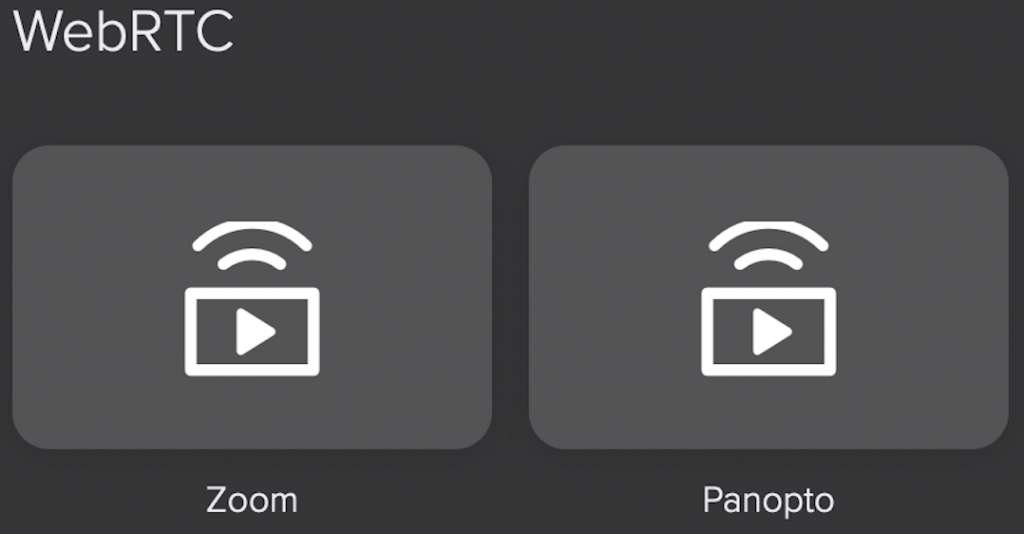 Step 6: Login to Panopto Canvas
Use your NetID and Password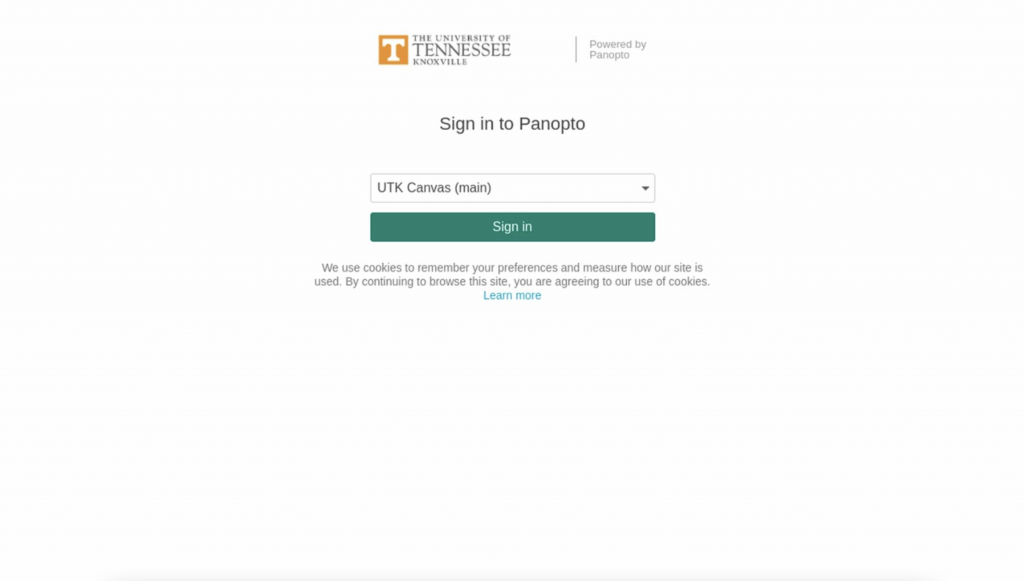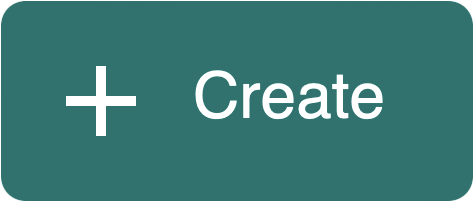 Step 8: Choose Panopto Capture: Record in Browser
Step 9: Choose Sources by tapping the Screens and Apps button at the top of the Panopto page.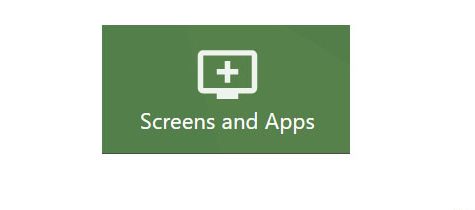 Step 10: To record, tap the red Record button.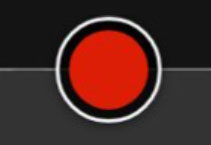 Step 11: To end the recording, tap the red Stop button.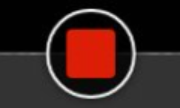 Step 12: Saving Your Recording
Recordings and Settings are automatically saved, however, you have the option to:
Enter the name you wish to call your recording on the pop-up window.
Choose the folder where you wish to save the recording.
WAIT to close out the window until you see the green bar message in the upper left corner that says it is safe to close your browser window.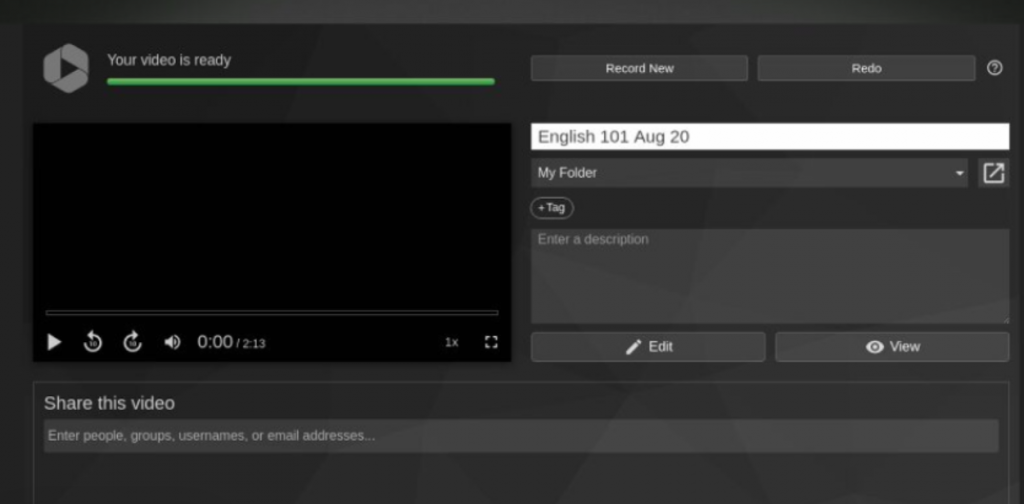 Printable PDF Instructions